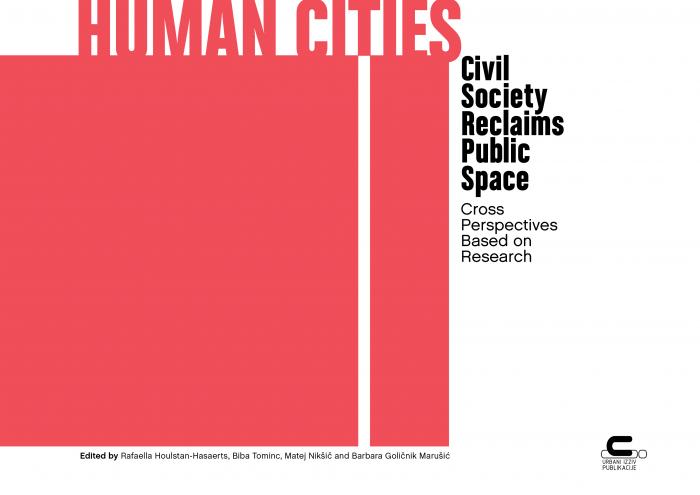 Many of those who think about contemporary cities have highlighted the shrinking or metamorphosis of public spaces in their common acceptance. Public space as a spatial entity presumably accessible to all, has been standardized, readapted, secured, museumified, privatized and no longer supports a diversity of presence. Nevertheless, contemporary movements worldwide and within Europe empirically show the contrary. Every day new individuals, new creative communities, and new collaborative networks get organized to "reclaim" public spaces – spatially, physically and politically. These initiatives, which can be material (facilities, installations, furniture, etc.) and/or immaterial (mobilizations, exchange of know how and services, etc.), long-lasting or short-lived, have one thing in common – they are backed by players who have little to do with institutions, and are trying to invent, experiment, stimulate or relay certain objects, processes, programmes, usages, and social interactions within public space. They also seem to be – at least partially – detached from other forms of activism that sprang up in urban movements in the 60s and 70s, both because of the underlying justifications, and in their formalization.

These initiatives are broadly publicized by various types of media and often inspire urban professionals, public authorities and even private actors in their interventions in public space. However, despite the broad movement of empathy they inspire, it is still hard to apprehend their real power to transform space, the way we live together, and collective discussion and action. In this context, the Human Cities network and the Thematic Group "Public spaces and urban cultures" of the Association of European School of Planning decided to organize an international Symposium that would discuss how researchers in a wide variety of disciplines (ranging from urban planning to design, via architecture, sociology, anthropology, philosophy, history, geography, law, etc.) contribute to observing, describing, theorizing, assessing, and even spreading these initiatives.

This online publication is devoted to the Proceedings of that Symposium, held in Brussels on the 15th and 16th March 2012  As faithfully as possible, it reflects the sequence of events, and it is divided into three main sections. The first section presents the background of the Human Cities project, and specific tools designed by the Human Cities network: the Toolbox and the Observation Mission. The second section comprises the core lectures, subdivided into the three highlights: analytical, methodological and operational.. Each highlight is introduced by members of the Scientific Board and fed by five contributors selected via the international call for papers. A reflective conclusion written by Professor Ali Madanipour – keynote speaker of the Symposium – gives an overview of the content of the lectures and discussions that took place during the debates. And last but not least, the third section presents the workshops that gave participants the opportunity to question and explore the practices related to the issues discussed during the lectures.